First of all, I have to apologise for my Commo Silence. But as of late, I am back in my ancestral home dealing with a rather intense situation. Still, as the world turns, it has become very evident that in the years of my exiled absence, a feral infestation of non-native beasts have taken over my old neighborhood.
Let me introduce you all to Paco and his merry band of thieves. His plumed hoard of miscreants roost on a large tree, a few blocks away. In the mornings I can see them stretching-out their wings as they ready themselves for the day's adventures. In a flash, all eight of them take flght and squack their way out yonder. But by clock-work around sunset, they all descend for a greedy dinner of Royal Palm Nuts, and tender shoots sprouting on the trees in front of our home.
When you think of feral animals, cuddly birds are not the first beast that comes to mind, isn't it?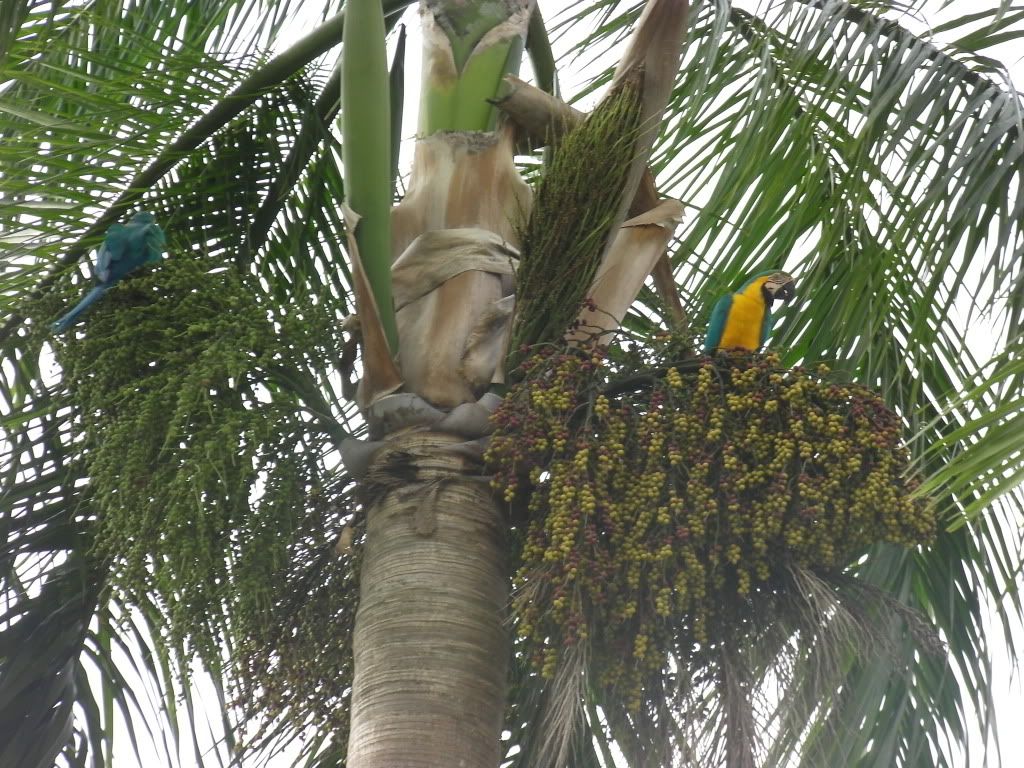 Do they make a racket
ARGHCK - ARGHCK!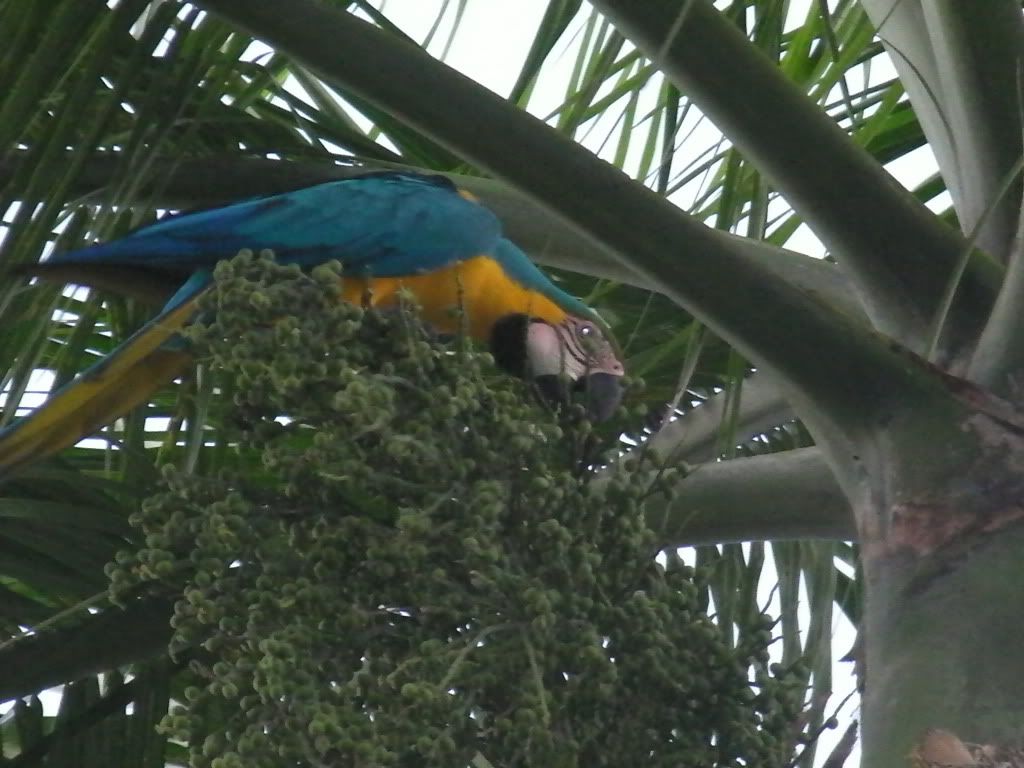 As my time down here in the Island of Tropical Breezes draws to a close, I'm sure to miss my new featherd friends and my new evening ritual.
Boq