The year was 1969. And while UnkaBill was tussling with Dyspeptic Water Buffaloes®, in the upper highlands of Nước Mắm, I too was having my scuffles with a dyspeptic codependent.
One of my pre-kinder classmates whose name was Gustavo, always had his fingers up his nose, prospecting for a snack. He quickly gained the moniker: Gustavo-Come-Moco. He immediately ceased to be Gustavo, or Gus, but hence fourth be came Gustavocomemoco (Gustaff-the-booger-eater).
To this day, I have no idea what ever happened to Gustavocomemoco and his dietary habits. But to judge by the picture below, I never would have guessed that his child one day would have the First Lady visit his day-care center.
.
.
.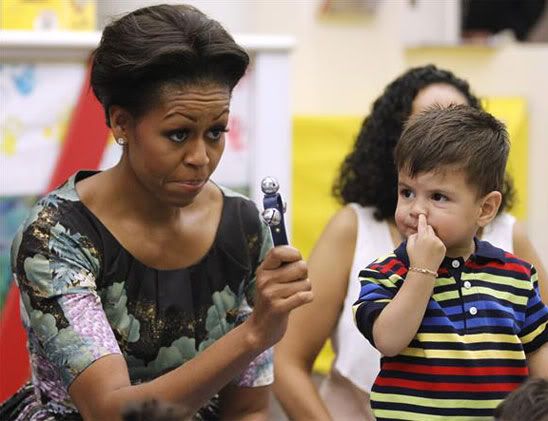 Boq