We are all well acquainted with that windbag that embodies the current Majority Leader in the House of Representatives: Steny Hoyer.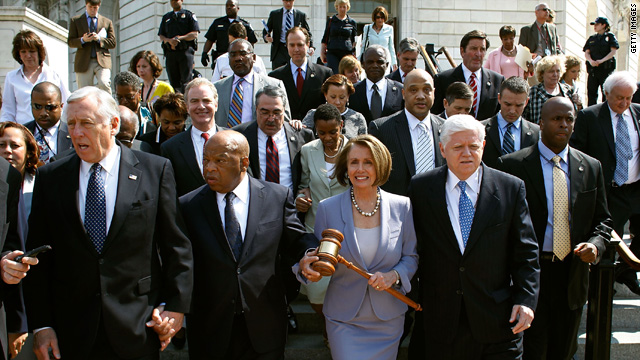 He helped get us 'Bammy Care (That's him in the far left)
Presided over the Financial Destruction Reform Act
Such a piece of work...
Not contented with letting things languish in the status quo, I have thrown my whole-hearted support in helping elect
MAJ Charles Lollar, USMC Reserves
.
Maryland's 5th Congressional District
, deserves nothing less.
That was him at a rally last year


If you wait until (3:21) you will see Boq make an embarrassing cameo appearance
For the campaign I have done
Sign Waves
. I have Phone Banked, and Door Knocked. This evening, I will also man the phones at a
Fund-raising Telethon
. Which is the reason for this entry.
Let me give you all his website:
www.lollarforcongress.com
If you could all indulge me, please visit his website and do your due diligence. I did too. If you agree with his message and our goal to unseat Steny Hoyer from the seat that he has grown comfortable in for the past four decades, kindly consider donating for his cause. Getting his message out is VERY expensive.
The Telethon starts tonight at Eastern Time 1700hrs and recesses at 0200hrs, only to continue 0800hrs to finish at 1700hrs on Saturday afternoon
.
You can call me (just ask for the 'Rican) at: (301) 358-6264
You can send your donation to:
Charles Lollar for Congress,
8201 Corporate Drive, Suite 500
Landover, MD 20785

Or you can click on THIS LINK

I thank-you for your consideration

BOQ